What Comes After
By JoAnne Tompkins
With a propulsive mystery at its core, What Comes After offers an unforgettable story of loss and anger, but also of kindness and hope, courage and forgiveness. It is a deeply moving account of strangers and friends not only helping each other forward after tragedy, but inspiring a new kind of family.
Author Talk & Community Conversation
Read the book and join us this November 7-10, 2023 for a discussion with JoAnne Tompkins about her Everybody Reads selection, What Comes After. 
"An American Tana French, Tompkins is a writer to watch."
— O, The Oprah Magazine
JoAnne Tompkins
JoAnne Tompkins is the author of WHAT COMES AFTER, published April 2021 by Riverhead Books, an imprint of Penguin Random House. Her first career as a trial lawyer and mediator immersed her in lives disrupted by conflict, injury, and far too often violence and abuse. Yet, she discovered in many a resiliency and passion for life that continues to move her. Her written work explores the small moments that hold the possibility of transformation and for finding grace in life's darkest times. Her short work has appeared in journals such as High Country News, Lithub, Writer in the World, Stratus: Journal of Arts and Writing. She received her MFA in Creative Writing from Goddard College. She lives in Port Townsend, Washington.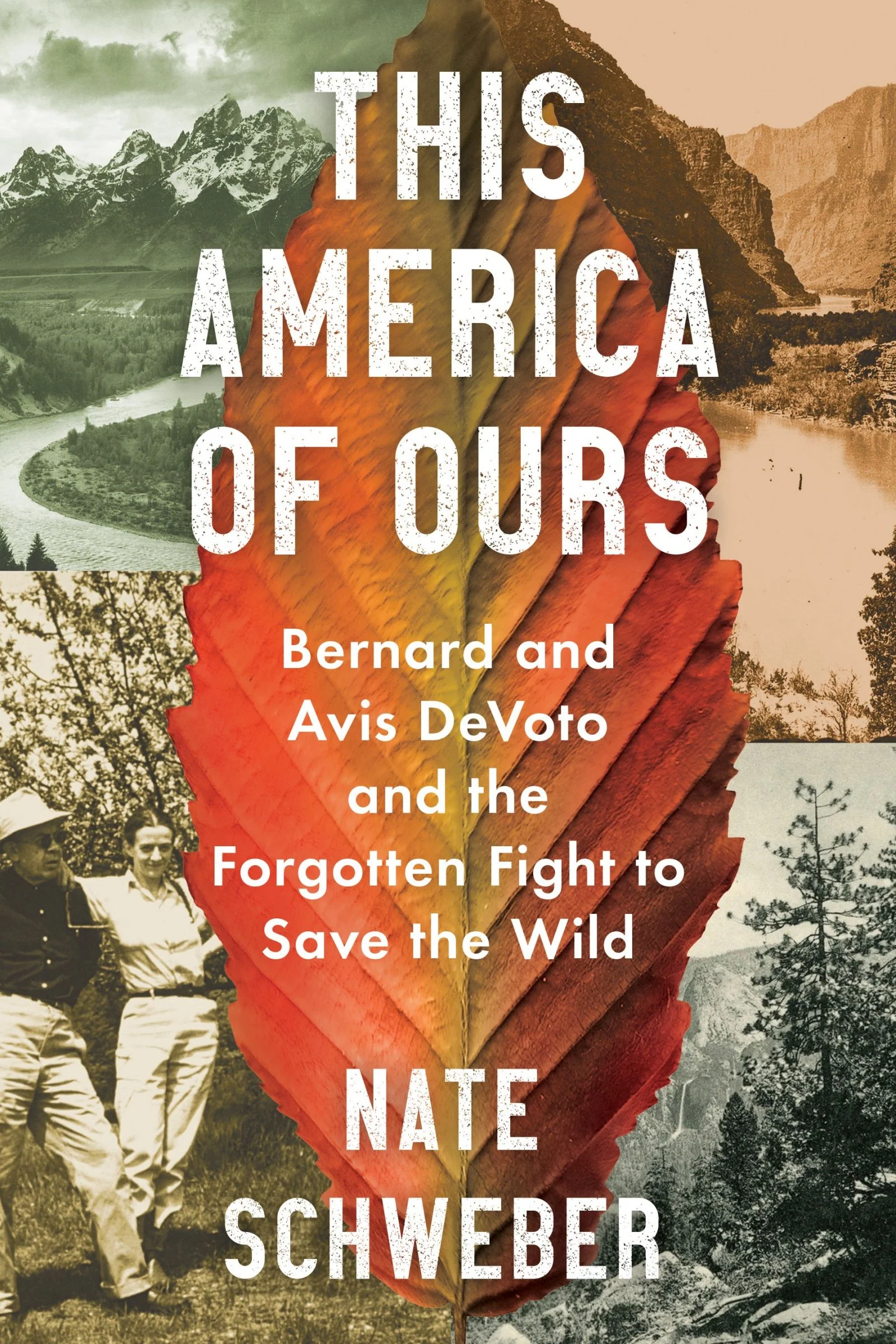 Save the date and Join Us November 12-15, 2024
2024 Everybody Reads Selection:
THIS AMERICA OF OURS
By Nate Schweber
In late-1940s America, few writers commanded attention like Bernard DeVoto. Alongside his brilliant wife and editor, Avis, DeVoto was a firebrand of American liberty, free speech, and perhaps our greatest national treasure: public lands. But when a corrupt band of lawmakers, led by Senator Pat McCarran, sought to quietly cede millions of acres of national parks and other western lands to logging, mining, and private industry, the DeVotos entered the fight of their lives. Bernard and Avis built a broad grassroots coalition to sound the alarm—from Julia and Paul Child to Ansel Adams, Arthur Schlesinger Jr., Alfred Knopf, Adlai Stevenson, and Wallace Stegner—while the very pillars of American democracy, embodied in free and public access to Western lands, hung in the balance. Their dramatic crusade would earn them censorship and blacklisting by Joe McCarthy, J. Edgar Hoover, and Roy Cohn, and it even cost Bernard his life.In This America of Ours, award-winning journalist Nate Schweber uncovers the forgotten story of a progressive alliance that altered the course of twentieth-century history and saved American wilderness—and our country's most fundamental ideals—from ruin.